Sustainable Investments
March 31, 2021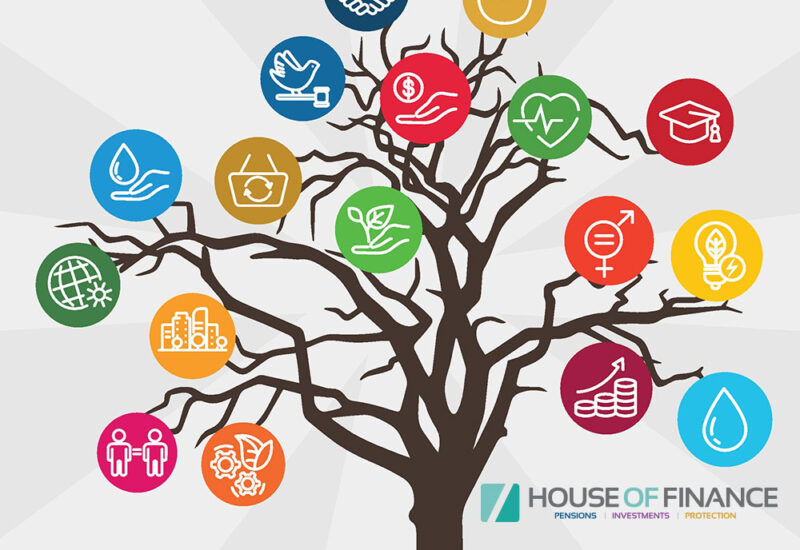 At House Of Finance we consider the adverse impacts of investment decisions on sustainability factors in our Investment Advice and our Insurance Based Investment Advice, both at the initial stages of our research, in our recommendations and annually as part of the investment services we provide to our clients.
House of Finance your home for Sustainable Investments
Ask not what your planet can do for you…..
It's been a bad start to 2021 for the financial services sector.  Greed prevails-  Davy, Ulster Bank and Dolphin Trust the headliners.
But what can we do about it?
Famine in Africa, deaths in Myanmar, flooding in India, melting of Polar ice caps, deforestation in the Amazon, child mining in the Congo.  Don't worry. our collective amnesia will get us through.
You are no different to the rest of us, or are you?
Good for you, Good for Society,  Good for the planet.
The difference is you!
For most of us our pension is/will be one of the biggest assets we accumulate during our lifetime
Does your Pension Investment reflect your Ethics, Morals, Character and Ethos? It could
ESG funds seek to offer investment opportunities that have a positive Impact in the area's of The Environment, Society(Social) and Corporate and Sovereign Governance.
Even if you can't fully silence your inner Gordon Gekko, try being greedy in a sustainable way.
ESG funds are delivering and will attract further capital flows post covid. This is the future of Investment – It has to be!
Michael O Connell RPA SIA PTP is the managing Director of House Of Finance Advisory Services Ltd which is regulated by the Central Bank of Ireland.   Unit prices fall as well as rise and past performance is not an accurate guide to future returns.